After the FENAF Foundry exhibition in Sao Pulao Brazil, our sales and service partner in Brazil visited us. They arrived at our company on 28 November.
Our company arranged multiple visits to our client sites for them and in order to understand our equipment more clearly. We arranged a 1-week fault detection and maintenance training for Brazillian Engineer in order to continue his service for our Brazillian and other South American clients.
After the training period is successfully completed our Chairman presented the training certificate to the Brazillian delegation and sign a 5 years sales and sole representative contract.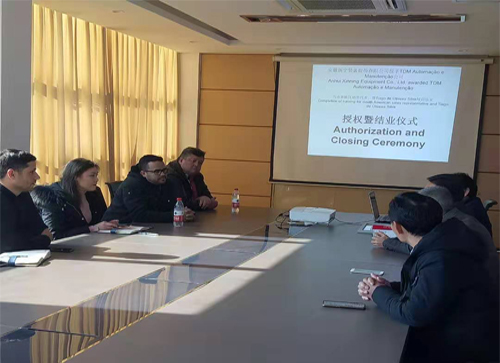 Our company also signed a fully automatic horizontal flask less molding machine production line sales contract as well. The installation is expected to be complete in July 2020.