The four-year German International Foundry Exhibition (GIFA) was held on June 25th at the Düsseldorf Exhibition Center in Germany. The German International Foundry Show (GIFA) is currently the world's leading metallurgical foundry industry exhibition, both in terms of scale and influence. It will hold international metallurgical technology exhibitions and academic conferences, international precision casting exhibitions and international heat treatments. Exhibition and Technology Forum.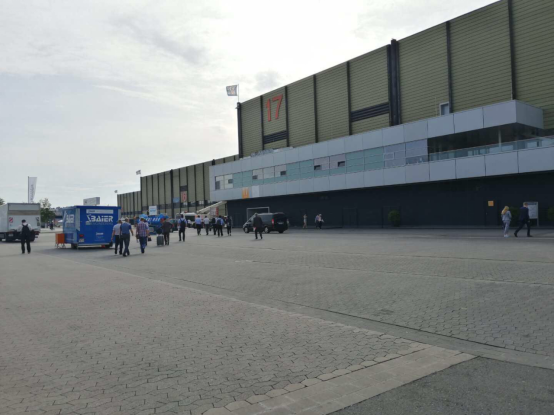 This exhibition showcases the most advanced casting equipments from all over the world, castings and casting materials of excellent quality in various countries. While we can understand the changes in the international market, this exhibition is also a stage to showcase the level of foundry industry in various countries. Castings and related products, open up the international market and enhance the excellent opportunities for the export of castings and casting materials in China. Many outstanding Chinese teams took their proud works and Xinning equipment also used the exhibition to introduce the company's molding machines and other casting equipment to the world and show our strength.

Our modeling machine performance characteristics:
1. Fully automatic out-of-box molding, equivalent to 5 sets of vibration molding machine + 5 operators, which improves production efficiency and saves human resources.
2. Reduce the amount of sand used, reduce the scattered sand and scattered sand, and the upper and lower boxes are in a sealed state and shape at the same time. From the previous sanding, the gravity drop type is used to make the closed space and sand in the closed space, which greatly reduces the sand spillage and The generation of dust.
3, quiet operation shock molding machine noise 90 decibels, the previous off-box automatic molding machine noise 80 decibels, fully automatic molding machine to achieve a level of effective noise of 60 decibels.
4, reduce the poor typing, improve the accuracy of the classification, the use of high-rigidity guide rod support, through the support of four high-rigidity guide rods to achieve high-precision classification, box. The extrusion pressure of 0.7 MPa maximum achieves a stable improvement in the quality of the mold.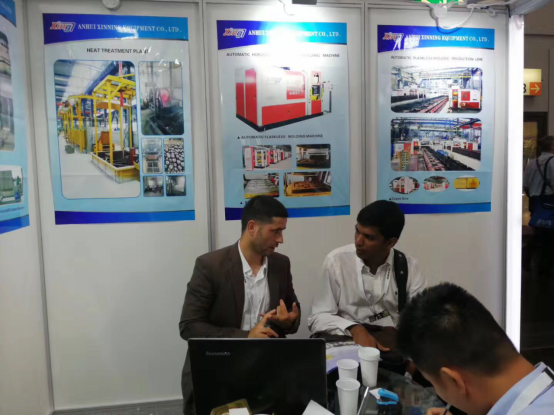 Xinning has always been adhering to its original intentions, taking the road of technological breakthroughs, and constantly updating its own technology to create good works and stepping onto the stage of the world step by step. The 2019 German International Foundry Exhibition (GIFA) was successfully completed, which is to let more people know Xinning.